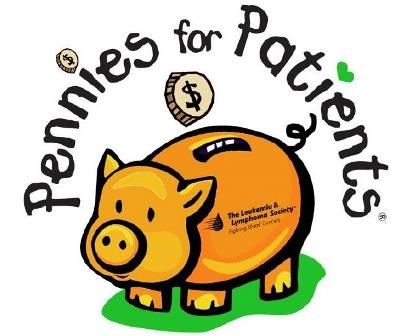 There are three pillars to the Lenten season; prayer, fasting and alms giving. Alms giving is a form of prayer and it involves fasting because it is giving of ourselves so that others may receive.
Archbishop Bergan Catholic schools is working with the Leukemia and Lymphoma Society (LLS) Pennies for Patients project.
LLS is the world's largest voluntary health organization dedicated to funding blood cancer research and providing education and patient services. They exist to find cures and improve the quality of life of patients and their families.
Students and educators across the U.S and Canada have raised more than $233 million in support of the LLS mission.
We are providing a few opportunities for students to fulfill their Lenten alms giving. On March 13th at the 7-12 pep rally, students will have a chance to duct tape a teacher to the wall at $1 per strip of tape.
Bring your handfuls of pennies or any change on Wednesday, March 19th and the first period teacher will not be able to start class until all of the change is counted.
On Tuesday, March 25, there will be a $2 break the dress code for all students K-12. Donation boxes will be placed around the school as well.
Thanks for your time and consideration and all that you do to support Archbishop Bergan Catholic Schools.