Career Opportunities
Passion. That's the common attribute of those that work for our school. We are dedicated to helping the students and families we serve. If you're ready to make a difference, browse our openings or upload your resume and tell us your interests. We'll consider you for future opportunities.
2020-2021 School Year Positions
Archbishop Bergan Catholic School, in Fremont, NE is accepting applications for the 2020-2021 school year for the following positions...
-Grades 5 & 6 Elementary Teacher
-High School English
-Director of Stewardship & Annual Funds (Anticipated opening beginning July 1) 
Additional extra-curricular opportunities may be available.  The ideal candidate will support the school's mission to instill passion, as exemplified by Christ for Faith, Knowledge, and Service.  To become part of the Bergan family please send a letter of application, resume, and credentials to:  Dan Koenig, Principal, Archbishop Bergan Catholic School, 545 E. 4th St., Fremont, NE 68025 or call 402-721-9683 or email: dan.koenig@berganknights.org.  Applications are available at www.berganknights.org
---
Openings in the Early Childhood Education Center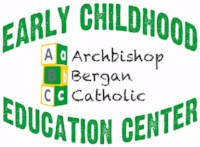 Archbishop Bergan Catholic Early Childhood Education Center is located at 450 E 4th Street on Bergan's Downtown Campus on the corner of 4th & Union streets, in what used to be known as the St. Patrick's Community Center.
The ECEC provides loving, faith based childcare for students who are 3 years old and potty trained through 12 years old.