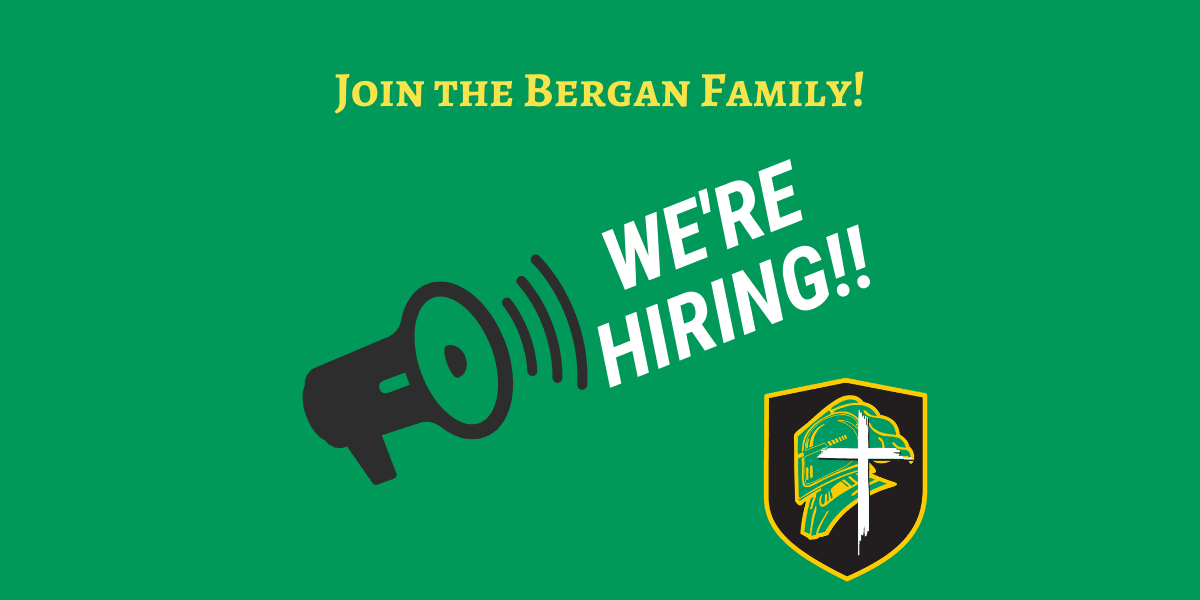 Career Opportunities
Passion. That's the common attribute of those that work for our school. We are dedicated to helping the students and families we serve. If you're ready to make a difference, browse our openings or upload your resume and tell us your interests.
2021-2022 School Year Positions
Saint Patrick Parish & Archbishop Bergan Catholic School, in Fremont, NE is accepting applications for the following full time position...
Development Officer
·       Annual Fund
·      Community Partnerships
·      Liaison between Development/Booster Club
·      Alumni Relations
·      Giving Days
The Advancement Office for Saint Patrick Parish & Archbishop Bergan Catholic School is a multifaceted entity that supports the mission of the parish and the school.  The ideal candidate will be able to lead the above bulleted areas along with assisting in recruitment, admissions and retaining students as well as the planning, execution and operation of all parish & school fundraising events.  Working as a team member to support the church & school missions is of a vital importance for this position.  This is a 12 month, full time position.  Experience is preferred but not required along with a minimum education of a bachelor's degree for position consideration.  The position application will be open until the position is filled.  To become part of the Saint Patrick/ Bergan staff please send a letter of application and resume to: 
Dan Koenig, Principal, Archbishop Bergan Catholic School, 545 E. 4th St., Fremont, NE 68025 or call 402-721-9683 or email: dan.koenig@berganknights.org.  Applications are available at www.berganknights.org
---
St Patrick Catholic Church, in Fremont, NE is accepting applications for the following position...
Maintenance Technician
Full Time 
Monday-Friday 
7 a.m. to 3 p.m. with some nights or weekends as needed.
We are hiring for 2 full-time Maintenance Technicians to perform various maintenance and custodial tasks for multiple buildings on our campuses.  This will include our Churches (St. Patrick Fremont, St. Rose of Lima and St. Lawrence), Rectory, Parish Office, Archbishop Middle School/High School and Elementary School and others.  This role will work to ensure the facilities are available for use and consistently maintained in a safe and clean condition.  General schedule will be Monday through Friday with some evenings and weekends required.  Knowledge of electrical, plumbing, and HVAC is desired but we are willing to train the right candidate.  Duties to include, but not limited to, routine mechanical maintenance tasks as well as general custodial, carpentry, painting, and facilitating set up and tear down for various Church and School events. As well as other duties as assigned.
Requirements
Enthusiastic worker with an openness and desire to learn new skills.
Flexibility in responding to day-to-day work requirements and a varied work schedule or assignments.
Ability to follow policy and safety procedures.
Ability to work with a team or independently with little direct supervision.
Ability to lift, push, pull and carry items up to 50 lbs. regularly.
Troubleshooting, applying appropriate solutions, and following though to ensure completeness of work.
Previous experience working maintenance, electrical, or plumbing.
Education/Experience
High School Diploma or Equivalent.
Must be Safe Environment Certified and background check completed or complete within first month of employment.
Commitment to excellent service and teamwork.
1-3 years Maintenance or related experience is desired.
If interested, please contact Stephanie Rhea at the Parish Office, 402-721-6611
---
Openings in the Early Childhood Education Center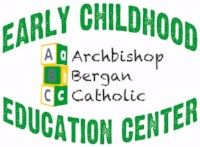 Archbishop Bergan Catholic Early Childhood Education Center is located at 450 E 4th Street on Bergan's Downtown Campus on the corner of 4th & Union streets, in what used to be known as the St. Patrick's Community Center.
The ECEC provides loving, faith based childcare for students who are 3 years old and potty trained through 12 years old.