Career Opportunities
2019-2020 School Year Positions
Passion. That's the common attribute of those that work for our school. We are dedicated to helping the students and families we serve. If you're ready to make a difference, browse our openings or upload your resume and tell us your interests. We'll consider you for future opportunities.
Archbishop Bergan Catholic School, in Fremont, NE is accepting applications for the following positions for 2019-2020 school year...
- Elementary Secretary
Archbishop Bergan Catholic Elementary is a Pre K-6 school. The duties for this position include operating the main office of Bergan Elementary School while creating an environment that is efficient and conducive to learning.  This is a full-time, 12 month hourly position. 
Applicant must perform and exhibit exceptional written and verbal communication skills, and an ability to work with parents and stakeholders to support the school and parish staff members.  Skill in the use of technology and database software is necessary. 
Candidates can submit their resume, along with a cover letter & references to:
Lori McIntyre, Assistant Principal
Archbishop Bergan Catholic Elementary School
1515 Johnson Rd.
Fremont, Nebraska  68025
Deadline for application materials is Tuesday August 27, 2019.  
---
Openings in the Early Childhood Education Center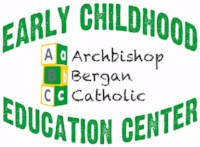 Archbishop Bergan Catholic Early Childhood Education Center is located at 450 E 4th Street on Bergan's Downtown Campus on the corner of 4th & Union streets, in what used to be known as the St. Patrick's Community Center.
The ECEC provides loving, faith based childcare for students who are 3 years old and potty trained through 12 years old.