Career Opportunities
2019-2020 School Year Positions
Passion. That's the common attribute of those that work for our school. We are dedicated to helping the students and families we serve. If you're ready to make a difference, browse our openings or upload your resume and tell us your interests. We'll consider you for future opportunities.
Archbishop Bergan Catholic School, in Fremont, NE is accepting applications for the following positions for 2019-2020 school year...
-Pre Kindergarten Para Educator
-Grades 5 & 6 Para Educator
Position responsibilities include assisting students with learning activities, supervising students, assisting teachers during classroom instruction and contributing to the daily operation of Bergan Elementary School.   
This is a nine month position and the individual would be needed for employment on Tuesday August 6th.  If interested, please send a letter of interest and resume including references to Dan Koenig, Principal, Archbishop Bergan Catholic School, 545 E. 4th St. Fremont NE 68025 or email these items to dan.koenig@berganknights.org.  Deadline to apply is Monday July 15.
- Food Service Manager  
This position is 12-month employment responsible for overseeing the Food Service Operation for Bergan Early Childhood, Bergan Elementary & Bergan Middle/High School.  Responsibilities include ordering, menu selection, fulfilling reports and food preparation assistance.  The ideal candidate will support the school's mission to instill passion, as exemplified by Christ for Faith, Knowledge, and Service. 
This position will remain open for applications until Tuesday August 6th.  To become part of the Bergan family please send a resume to:  Dan Koenig, Principal, Archbishop Bergan Catholic School, 545 East 4th St. Fremont, NE 68025 or call 402-721-9683 or email: dan.koenig@berganknights.org.  Applications are available at www.berganknights.org.
---
Openings in the Early Childhood Education Center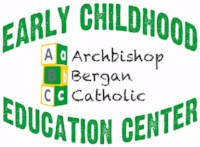 Archbishop Bergan Catholic Early Childhood Education Center is located at 450 E 4th Street on Bergan's Downtown Campus on the corner of 4th & Union streets, in what used to be known as the St. Patrick's Community Center.
The ECEC provides loving, faith based childcare for students who are 3 years old and potty trained through 12 years old.