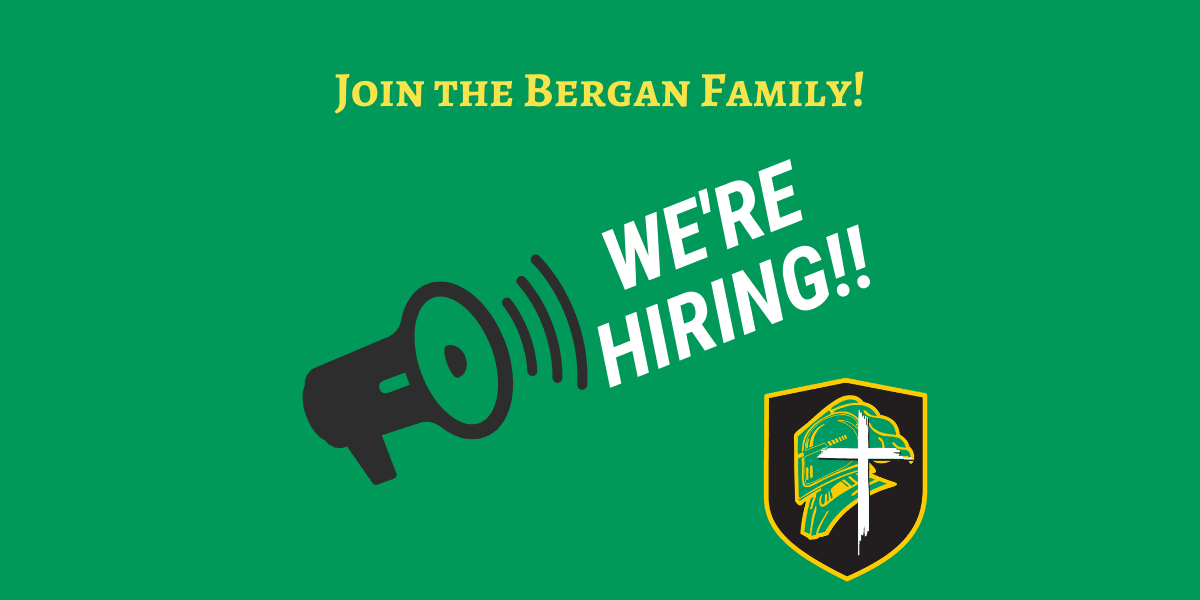 Career Opportunities
Passion. That's the common attribute of those that work for our school. We are dedicated to helping the students and families we serve. If you're ready to make a difference, browse our openings or upload your resume and tell us your interests.
2022-2023 School Year Positions
Director of Finance
St. Patrick Church and Archbishop Bergan School are hiring for the Director of Finance position.  Please email your resume to Stephanie Rhea at srhea@stpatsfremont.org or call 402-721-6611 x20 for more information.
ST. PATRICK CATHOLIC CHURCH
POSITION DESCRIPTION
POSITION TITLE: St. Patrick and Archbishop Bergan Director of Finance
DEPARTMENT: Finance Office
REPORTS TO: Pastor of St. Patrick Catholic Church of Fremont NE
EFFECTIVE DATE: April 22, 2022
POSITION DESCRIPTION: Exempt
POSITION SUMMARY:
The Director of Finance administers the daily financial transaction of both the St. Patrick Parish and Archbishop Bergan Catholic School within the policies and procedures established by the Pastor, Archdiocese of Omaha and the Finance Committee of St. Patrick Catholic Church.
PRINCIPAL DUTIES AND RESPONSIBILITIES:
1. Knowledge of accounting procedures, methods and data processing function for the daily recording and internal control of financial information to include accounts receivable, accounts payable, payroll, cash receipts and disbursements.
2. Responsible for administering the procedural policies which include, financial management, accounting, insurance, personnel benefits, annual budgets, and donor database.
    a. Administrator of the Human Resources programs, including medical insurance and 403(b) plans.
    b. Administrator of payroll, federal and state taxes.
    c. Administrator banking, credit cards, loans, lines of credit, and contracts.
3. Prepares complex periodic, monthly and year end accounting financial reports to include balance sheets, income statements, etc.
4. Prepare for the Parish Finance Committee meetings.
5. Chair or participating member for Capital Campaigns, Fundraisers, etc.
6. Manages school tuition contracts and payments
7. Directs the activities of the Finance Office Staff.
8. Conducts monthly review of budgets with parish and school leaders.
9. Liaison between the parish and the school in all matters related to pay, tuition, human relations and payroll.
10. Performs all other duties as assigned by the Pastor.
---
Maintenance Technician
Please email your resume to Stephanie Rhea at srhea@stpatsfremont.org or call 402-721-6611 x20 for more information.
Full Time 
Monday-Friday 
7 a.m. to 3 p.m. with some nights or weekends as needed.
We are hiring 2-3 full-time Maintenance Technicians to perform various maintenance and custodial tasks for multiple buildings on our campuses.  This will include our Churches (St. Patrick Fremont, St. Rose of Lima and St. Lawrence), Rectory, Parish Office, Archbishop Middle School/High School and Elementary School and others.  This role will work to ensure the facilities are available for use and consistently maintained in a safe and clean condition.  General schedule will be Monday through Friday with some evenings and weekends required.  Knowledge of electrical, plumbing, and HVAC is desired but we are willing to train the right candidate.  Duties to include, but not limited to, routine mechanical maintenance tasks as well as general custodial, carpentry, painting, and facilitating set up and tear down for various Church and School events. As well as other duties as assigned.
Requirements
Enthusiastic worker with an openness and desire to learn new skills.
Flexibility in responding to day-to-day work requirements and a varied work schedule or assignments.
Ability to follow policy and safety procedures.
Ability to work with a team or independently with little direct supervision.
Ability to lift, push, pull and carry items up to 50 lbs. regularly.
Troubleshooting, applying appropriate solutions, and following though to ensure completeness of work.
Previous experience working maintenance, electrical, or plumbing.
Education/Experience
High School Diploma or Equivalent.
Must be Safe Environment Certified and background check completed through the Archdiocese of Omaha
Commitment to excellent service and teamwork.
1-3 years Maintenance or related experience is desired.
---
Director of Stewardship & Annual Funds
Saint Patrick Parish & Bergan Catholic School Director of Stewardship & Annual Funds (Full Time Position) 
Responsibilities: 
Execute and continuously adapt fundraising processes for St. Patrick Church and Archbishop Bergan School
Implement the new pilot offertory plan with help from the Archdiocese of Omaha
Facilitate the Annual Giving program for Saint Patrick Parish
Coordinate the Annual Bergan Fund
Point of contact for all memorial giving, Order of the Golden Shamrock, Legacy of Hope planned giving, and endowments.
Event Underwriter
To be considered for this position, please email your resume to Stephanie Rhea at srhea@stpatsfremont.org.
---
Openings in the Early Childhood Education Center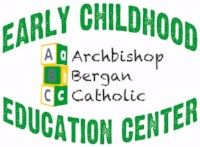 Archbishop Bergan Catholic Early Childhood Education Center is located at 450 E 4th Street on Bergan's Downtown Campus on the corner of 4th & Union streets, in what used to be known as the St. Patrick's Community Center.
The ECEC provides loving, faith based childcare for students who are 3 years old and potty trained through 12 years old.