Welcome to Archbishop Bergan Catholic School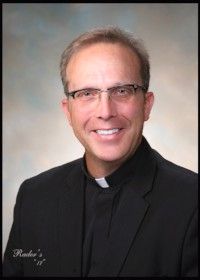 The mission of Saint Patrick Catholic Church in Fremont, Nebraska is to equip souls with the spiritual and intellectual tools necessary for them to continue to carry out the mission of Jesus Christ in their own lives by loving God and neighbor. We strive to accomplish this august task by our daily celebration of the Holy Sacrifice of the Mass, adult faith formation opportunities, youth programs, and social gatherings.
Saint Patrick Parish believes wholly in her missionary call to teach God's children how to recognize Jesus Christ in their own hearts, as well as in the world around them, so that we all can serve Him with a generous heart. To that end we long ago answered His call to educate our youth by working with you to form them both spiritually and intellectually.  Learning to live an integrated life bridges the gap between faith and work making the ordinary extraordinary encounters with grace.
Archbishop Bergan is proud to journey with your child as they grow stronger in the virtues of faith, knowledge, and service. We are blessed to have you and your child as part of our family.
In His service,