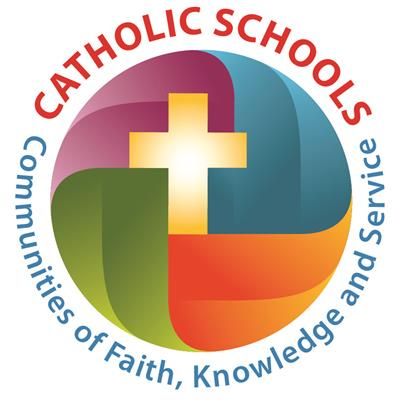 FOR IMMEDIATE RELEASE
Contact: Bonnie Nebuda, Director of Advancement
Telephone: 402-721-1846
Email: bonnie.nebuda@berganknights.org
Date: January 22, 2016
ARCHBISHOP BERGAN CATHOLIC SCHOOL CELEBRATES NATIONAL CATHOLIC SCHOOLS WEEK
Sunday, January 31 – Saturday, February 6, 2016
Nationwide, Catholic Schools will embark upon a week dedicated to celebrating their existences. National Catholic Schools Week marks its 42nd anniversary in 2016 and the theme for this year is "Catholic Schools: Communities of Faith, Knowledge, and Service." The theme highlights several concepts that are at the very core of Catholic education and exemplified by Archbishop Bergan Catholic School through their very own mission statement. Not only are schools communities themselves, they are part of larger communities, including Saint Patrick's Catholic Church, Fremont, Nebraska and our nation. Saint Patrick's parish supports the school through prayer and resources. The school in turn, collaborates with families to develop children into future church leaders and citizens. The theme also focuses on key components of Catholic education: faith development, academic excellence, and dedication to service. These elements are what make Catholic schools special, what sets them apart from other educational options.
Catholic education has been alive and well in Fremont for over 100 years. This is a cause to celebrate during Catholic Schools Week as we honor our past with pride and look forward to our future with optimism. Archbishop Bergan Catholic School has planned an Open House for Sunday, January 31st at the Preschool/Elementary building starting at 12:30 p.m. and at the Middle/High School building starting at 3:30 p.m.; and other events to celebrate National Catholic Schools Week that the whole community can enjoy. These events provide a great opportunity for the Fremont community to see what Archbishop Bergan students are accomplishing and to thank the faculty, staff and volunteers who give so much of themselves to educate our children.
Volunteers essential to the existence of Archbishop Bergan Catholic School will be honored as Knights of the Round Table and the 2016 Knight of the Year will be named at half time of the 7:45 p.m. Boys Varsity Basketball Game versus Boys Town on Thursday, February 4th. Nominations for Knights of the Round Table and Knight of the Year are accepted through Monday, January 25th and applications are available at www.berganknights.org.
The 2016 National Catholic Schools Week celebration will conclude with Kindergarten Enrollment Day for students who plan to attend Kindergarten in the 2016-2017 academic year. Parents with students who will be 5 years old, on or before, July 31, 2016 are eligible to enroll and attend Kindergarten at Archbishop Bergan Catholic School. The day will feature two informational sessions at 9 a.m. and 1 p.m. where the students and their parents are invited to meet the teachers, take a tour and join the Bergan family. Parents interested in learning more should contact the Advancement Office at 402-721-1846 or email bonnie.nebuda@berganknights.org.
###
2016 National Catholic Schools Week Schedule
Sunday, January 31, 2016
THEME FOR THE DAY: Faith, Knowledge and Service: In our Parish
• Mr. Koenig will speak before each Mass over the weekend about Catholic Education
• A scrolling presentation will be available in Delaney Hall during the Knights of Columbus Pancake Breakfast
• 9AM & 11AM Masses will have reserved seating for Bergan families. Bergan students, faculty, and staff will service in various ways during the Masses.
o Students are asked to wear their school uniforms to Mass
o Seating will be reserved for students and their families on the west (left) side of church
• Open House at Elementary Building 12:30-3PM and at Middle/High School Building 3:30-5:30PM
o Elementary Open House for prospective and current families will feature a Chili/Dessert Potluck, tours of the buildings, activities presented by the Chess Club and current students' work on display.
o Middle/High School Open House
 Current families – come and see your child's accomplishments in the classroom
 Not enrolled at Bergan yet? Meet our faculty and current students!
 Refreshments will be provided
Monday, February 1, 2016
THEME FOR THE DAY: Faith, Knowledge and Service: In Our Community
• Chamber of Commerce Coffee in Middle/High School Gym Lobby 9-10AM
• All School Pep Rally to kick off Catholic Schools Week in the Middle/High School Gym 9:45AM. Parents are welcome to attend!
o Mayor's Proclamation of Catholic Schools Week
Tuesday, February 2, 2016
THEME FOR THE DAY: Faith, Knowledge and Service: In Our Students
• Elementary Student, Parent & Donor Breakfast in the Elementary Gym 7-8AM
• MS/HS Prayer Service recognizing student achievement in the Bergan Gym at 9:35AM
Wednesday, February 3, 2016
THEME FOR THE DAY: Faith, Knowledge and Service: In Our Nation
FREE BREAK THE DRESS CODE DAY FOR STUDENTS, FACULTY & STAFF!
• Faculty/staff lunch at both buildings provided by Parent Knights
Thursday, February 4, 2016
THEME FOR THE DAY: Faith, Knowledge and Service: In Our Vocations
• All School Mass honoring Families and Grandparents at St. Patrick's Catholic Church at 8:30AM with cookie/juice reception to follow in Delaney Hall for all Parents and Grandparents
• Re-enrollment for current families opens online
• Knights of the Round Table Awards presented at half time of the Boys Basketball Game 7:45PM
o Middle School/High School Parents receive a coupon for Free Drink & Popcorn during the game
Friday, February 5, 2016
THEME FOR THE DAY: Faith, Knowledge and Service: In Our Faculty, Staff and Volunteers. National Teacher Appreciation Day
• Kindergarten Enrollment Day 9-10AM & 1-2PM
• All School Activity in the Afternoon
o 4-6 Grade go to MS/HS for Activity with 9-12 Grade
o 7-8 Grade go to Elementary for Activity with 1-3 Grade